Temple of the Sun
SKU: 65147-8
Sale price

$188.00

Regular price
The Athena Ring is an 18k gold vermeil tribute to the beloved goddess of wisdom, war, and protection. Adorned with a celestial blue sapphire, her divine shield - the aegis - forms the face of the ring and is flanked by twin serpents emerging from the band.
Both aegis and serpent are sacred to Athena, portraying her divine authority, strength, and knowledge.
Wear the Athena Ring as a reminder of your innate wisdom and strength.
Delivery Times
Standard order processing time is 3 – 7 business days.
While we aim to get your order delivered to you within 5 – 10 working days, in the unlikely event of extended delays, we will endeavour to inform you. Any questions or follow up regarding delivery can be directed by email to info@st-barts.com.au.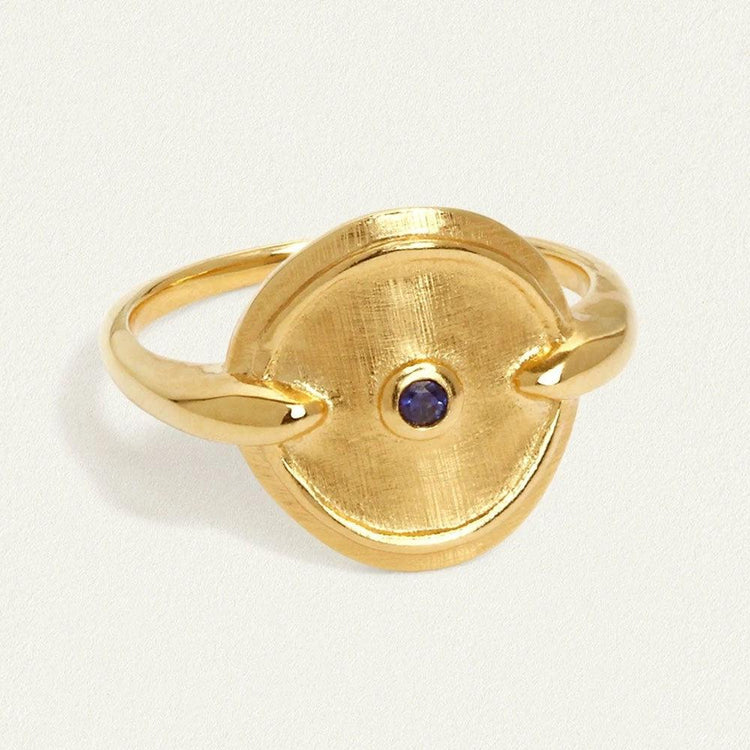 ST BARTS ETHOS
we are collectors & curators celebrating craftsmanship of global artisans, where every piece of fashion, decor, art or furniture tells a story.