ST BARTS
Mud Printed Indigo Missing Ikat Cushion Cover Only
SKU: SB7045890
Sale price

$29.00

Regular price

$145.00
Dimensions: 60 x 60 cm
Origin: India
Instructions: Please wash before use on Sofa to remove excess colour, then test for colour fastness.
MUD PRINTING
Handprinted in India and naturally dyed. The process used to dye the fabric is called mudprinting as the mud is used to reisst the dye. First the pattern block is carved then the mud printing is applied by hand. Lataer comes the colour matching dying with Indigo or Iron. 
Delivery Times
Standard order processing time is 3 – 7 business days.
While we aim to get your order delivered to you within 5 – 10 working days, in the unlikely event of extended delays, we will endeavour to inform you. Any questions or follow up regarding delivery can be directed by email to info@st-barts.com.au.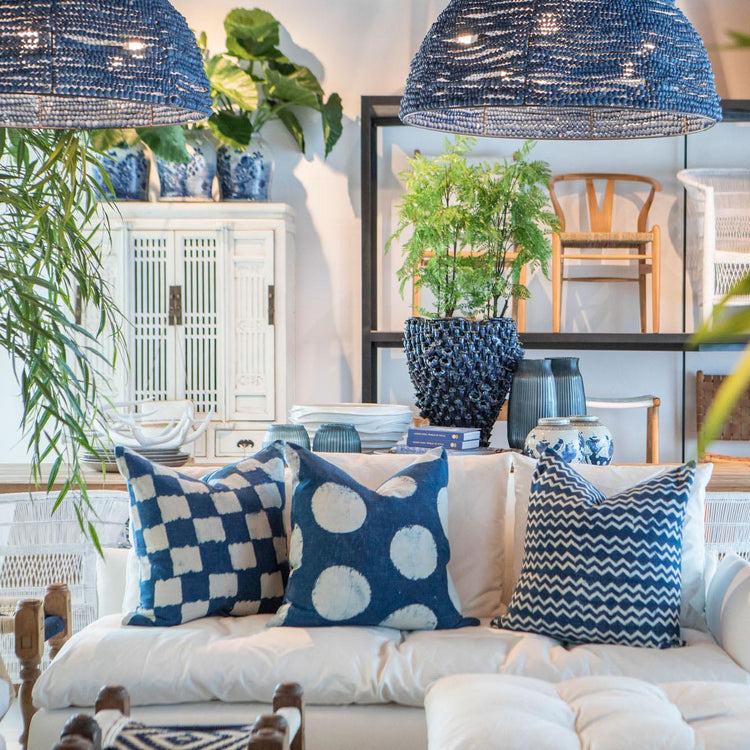 ST BARTS ETHOS
we are collectors & curators celebrating craftsmanship of global artisans, where every piece of fashion, decor, art or furniture tells a story.