ST BARTS
Hand Woven Multi Coloured Cotton Moroccan Rag Rug - 18
SKU: 21784
Sale price

$650.00

Regular price

$1,290.00
Dimensions: 230 x 110cm
On a trip to Morocco many year ago these incredibly beautiful rugs were selected directly from the artisans in there workshops. The time spent in their workshops was inspiring as we took in the work and time it took to produce these amazing rugs. 
Moroccan Boucherouite Rugs, also known as Moroccan Rag Rugs, are a distinct form of craftsmanship crafted by the skilled women of Morocco's Berber or Amazigh tribes. While rug weaving has held a position of great esteem and necessity among the Amazigh people for generations, the art of creating Boucherouite rugs is a relatively contemporary practice within this ancient culture.

Diverging from the traditional Moroccan rugs predominantly woven from wool, Boucherouite rugs are fashioned from an assortment of materials at hand, which may include synthetic fabrics sourced from old clothing or remnants of other rugs. The very name "Boucherouite" is derived from the Arabic term "bu sherwit," which translates to "rag" or "scrap of used clothing."
Enquire - If you are interested in viewing this item we welcome you to contact our Burleigh Showroom to arrange a viewing. If you wish to proceed the staff can also arrange on receipt of payment collection from our Burleigh Warehouse.
Call: 1300 139 619 or Email: burleigh@st-barts.com.au
*St Barts Terms & Conditions - All sales are final. There are no returns or exchanges on sale items. 
Delivery Times
Standard order processing time is 3 – 7 business days.
While we aim to get your order delivered to you within 5 – 10 working days, in the unlikely event of extended delays, we will endeavour to inform you. Any questions or follow up regarding delivery can be directed by email to info@st-barts.com.au.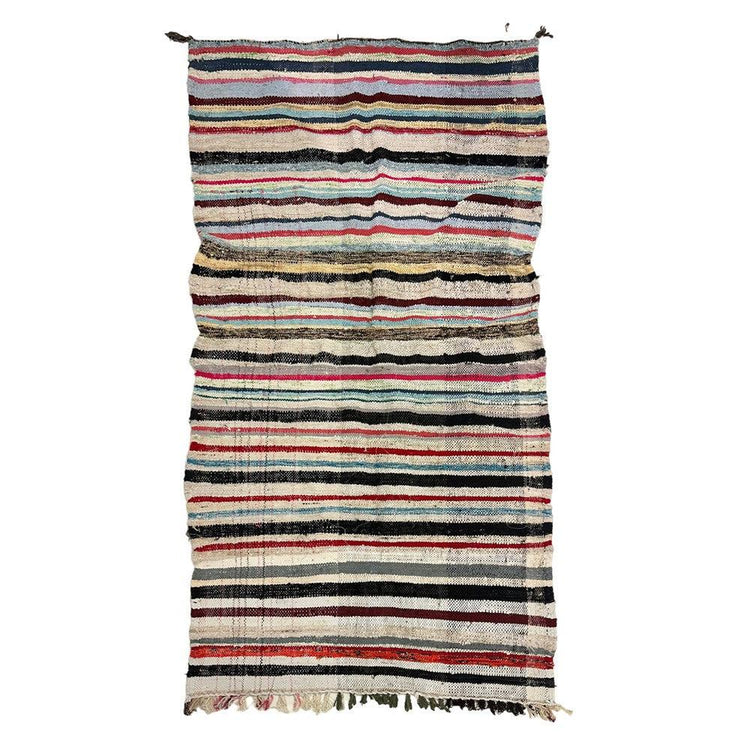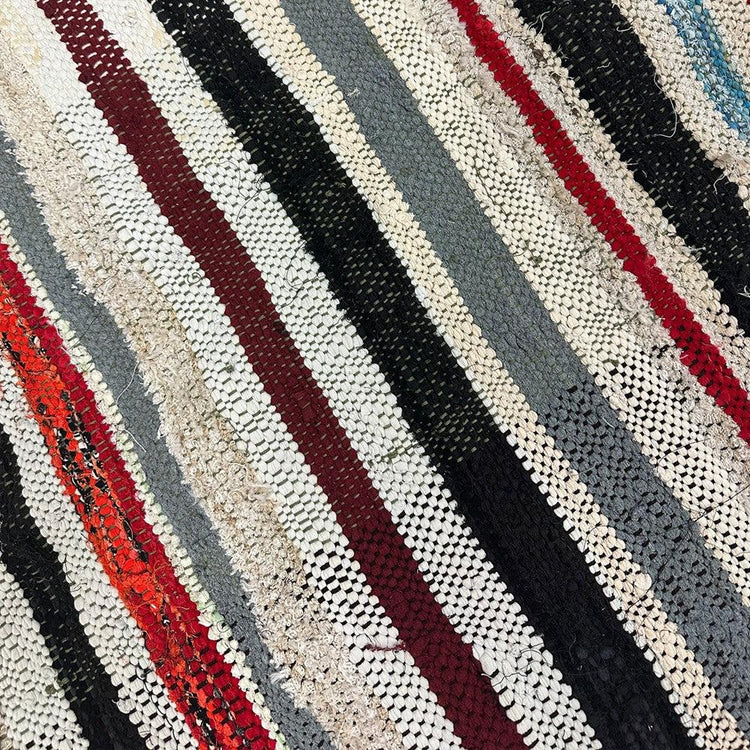 ST BARTS ETHOS
we are collectors & curators celebrating craftsmanship of global artisans, where every piece of fashion, decor, art or furniture tells a story.