Estilo Emporio
SKU: 66351-XS
Sale price

$519.00

Regular price
Brand:  Estilo Emporio
The Sari Mini Dress is a versatile piece that effortlessly adapts to your unique style. The loose fit of this dress makes it an ideal choice for standalone wear or as a layering piece over pants, allowing you to embrace different looks with ease.
Crafted from lightweight and breathable linen, the Sari Mini Dress is a celebration of the dynamic Ocaso stripe that embodies the vibrancy of colour. This striped pattern adds a touch of vivacity, elevating the visual appeal of the dress.
For added relaxation, you can undo a few buttons and roll up the sleeves, enhancing the laid-back feel. Whether worn over crisp white linen pants for an effortlessly chic ensemble or on its own for a breezy weekend look, this dress effortlessly transitions from one occasion to the next.
Composition: 100%  Linen
Model Measurement:  Studio model is size 8AU and wears Estilo Small.
Model?s measurements: 179cm tall, 79cm bust, 61cm waist, 89cm hips (Dress 6-8)
Delivery Times
Standard order processing time is 3 – 7 business days.
While we aim to get your order delivered to you within 5 – 10 working days, in the unlikely event of extended delays, we will endeavour to inform you. Any questions or follow up regarding delivery can be directed by email to info@st-barts.com.au.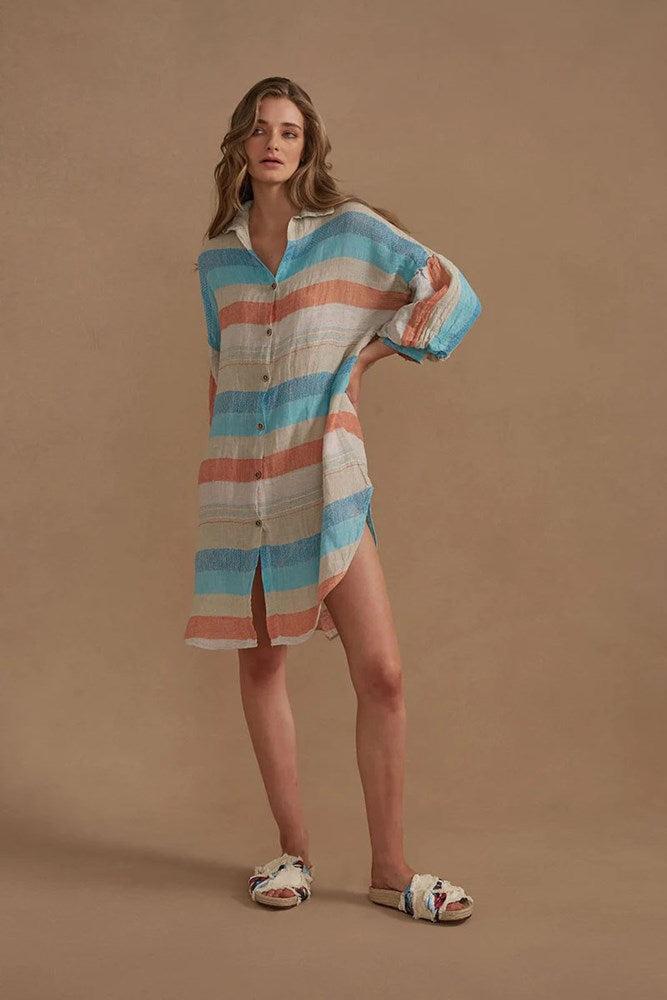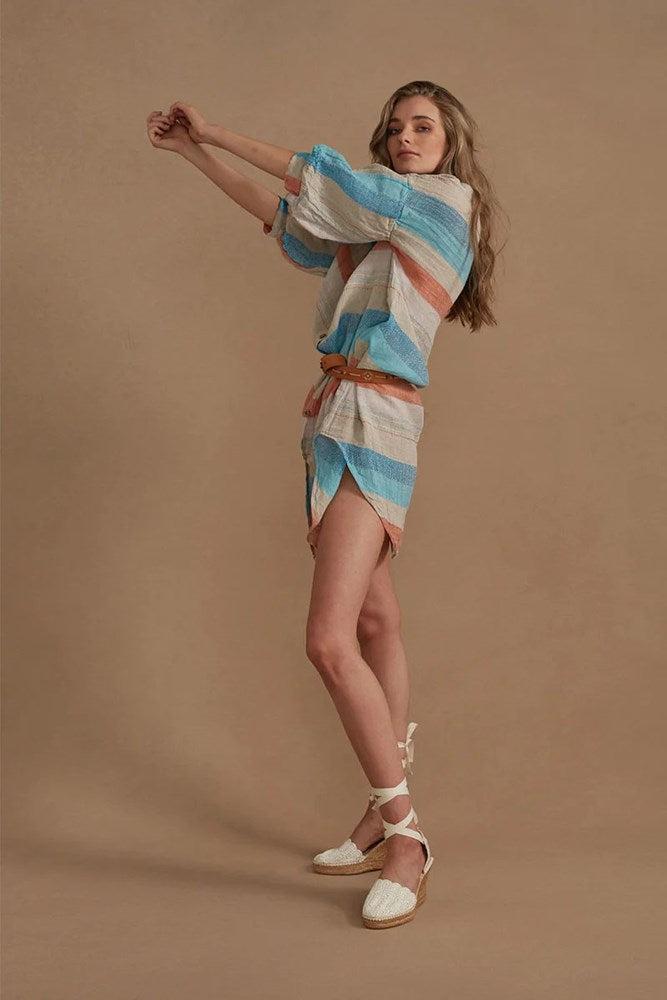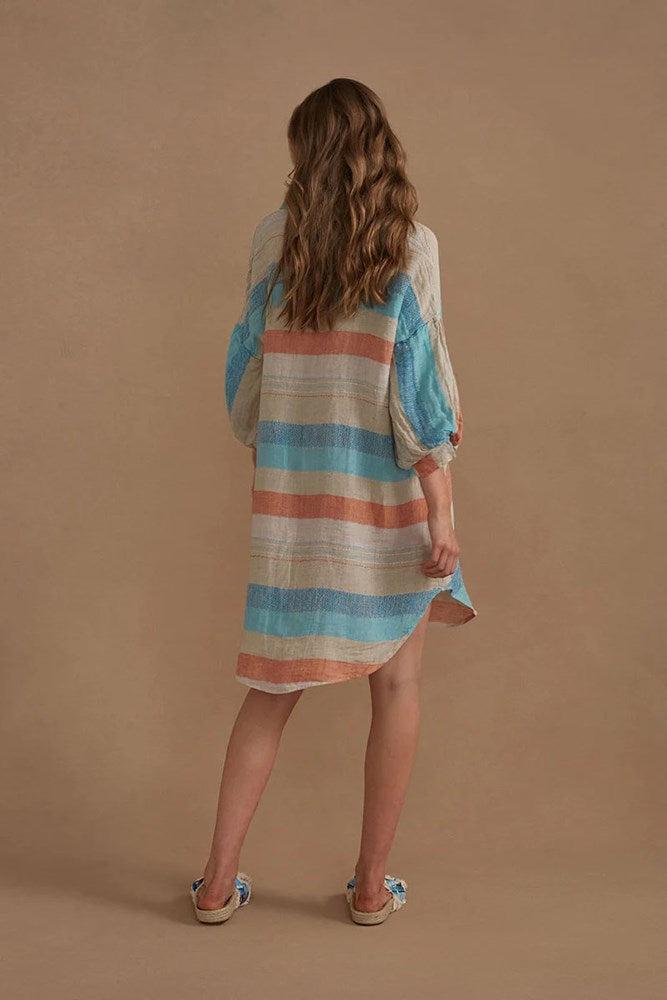 ST BARTS ETHOS
we are collectors & curators celebrating craftsmanship of global artisans, where every piece of fashion, decor, art or furniture tells a story.