Estilo Emporio
SKU: 66352-XS
Sale price

$439.00

Regular price
Brand:  Estilo Emporio
Introducing our timeless wide-leg Villa Pant, a classic staple that seamlessly marries style with unrivalled comfort. Crafted in the festive Ocaso striped print, these pants are designed to elevate your ensemble with a touch of joyful elegance.
The elasticized waist ensures a perfect fit, allowing you to embrace effortless style without compromising on ease. This pant is thoughtfully crafted for all shapes and sizes, promising a flattering silhouette that exudes confidence.
Pair the Villa Pant with the matching Nerano Top for an all-in-one look that captures the essence of coordinated sophistication. Whether you're lounging at home, exploring new horizons, or attending a social gathering, these pants are your trusted companion for stylish versatility.
Elevate your wardrobe with the timeless elegance of the Villa Pant, and immerse yourself in the art of comfortable yet chic fashion.
Composition: 100%  Linen
Model Measurement:  Studio model is size 8AU and wears Estilo Small.
Model?s measurements: 179cm tall, 79cm bust, 61cm waist, 89cm hips (Dress 6-8)
Delivery Times
Standard order processing time is 3 – 7 business days.
While we aim to get your order delivered to you within 5 – 10 working days, in the unlikely event of extended delays, we will endeavour to inform you. Any questions or follow up regarding delivery can be directed by email to info@st-barts.com.au.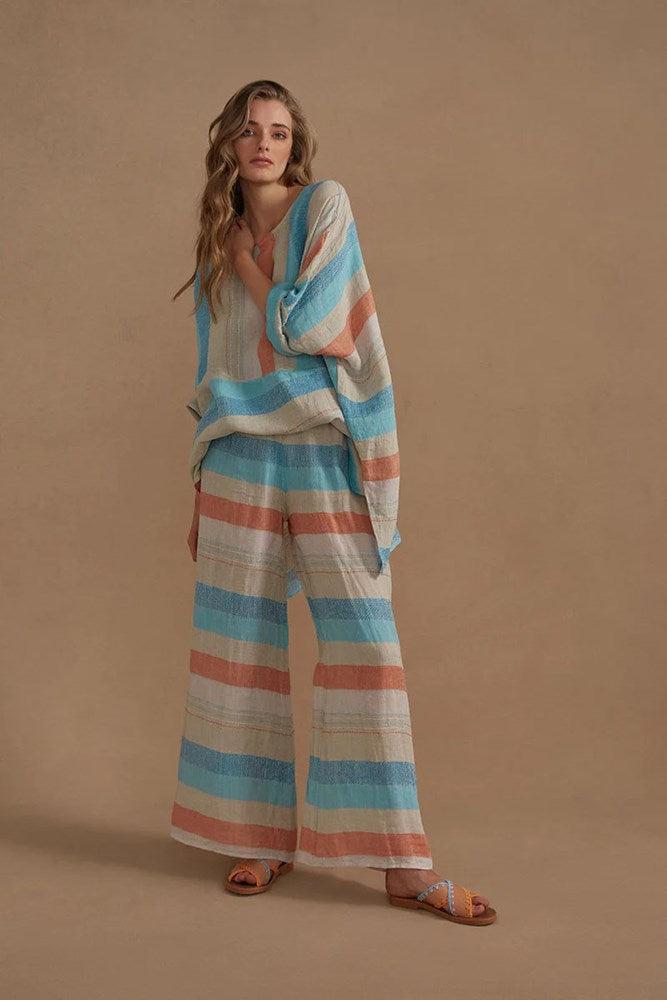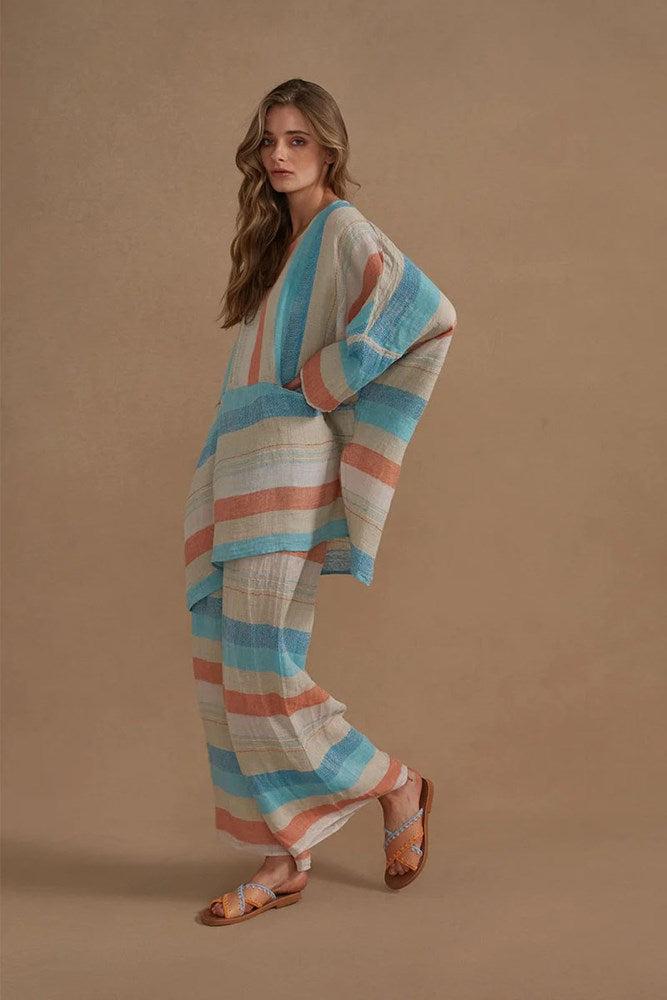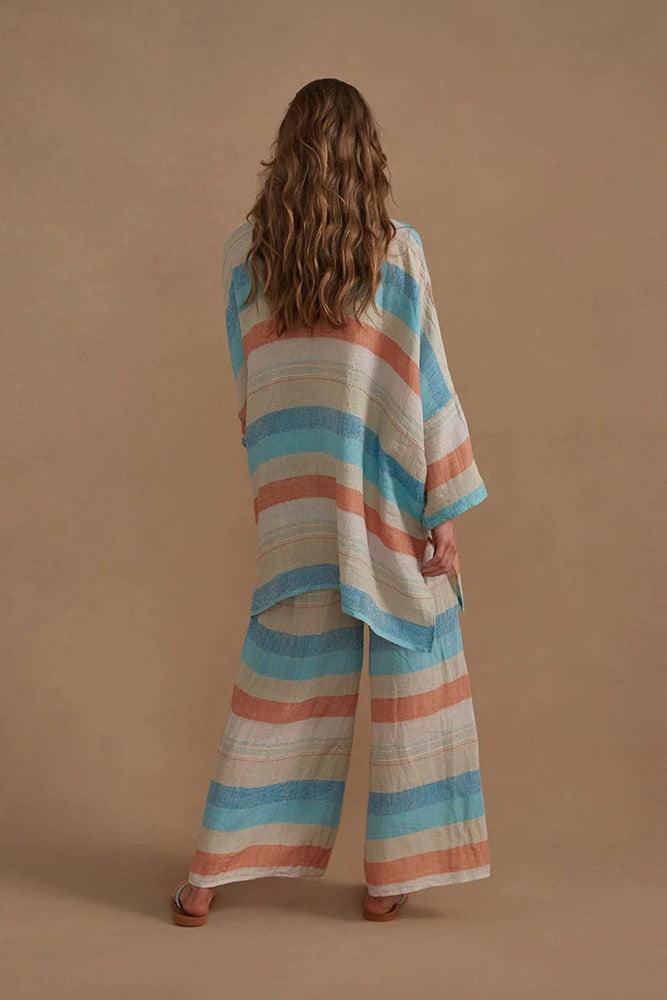 ST BARTS ETHOS
we are collectors & curators celebrating craftsmanship of global artisans, where every piece of fashion, decor, art or furniture tells a story.