Telegram Co
Volcanic Rock Set - Native Botanical
SKU: 64179
Sale price

$89.00

Regular price
Brand: Studio Milligram
Native blooms collected by hand. Oils from branches, leaves and blossoms pepper the air and kiss the skin. Sculptural, fresh and bright. Let the intoxicating scents of Australia's wildest regions slowly unfurl around you with Studio Milligram's Native Botanical Scented Volcanic Rock Set.
Softly scent your space with volcanic potpourri. Locally sourced volcanic scoria is bathed in Studio Milligram's unique Australian made fragrances and packaged creating a stunning natural scent diffuser for your home. Enhance the fragrance by adding 3-5 drops directly to rocks as desired.
Set contains: Smoke coloured glass holder, scented volcanic scoria, and 10ml fragrance.
Delivery Times
Standard order processing time is 3 – 7 business days.
While we aim to get your order delivered to you within 5 – 10 working days, in the unlikely event of extended delays, we will endeavour to inform you. Any questions or follow up regarding delivery can be directed by email to info@st-barts.com.au.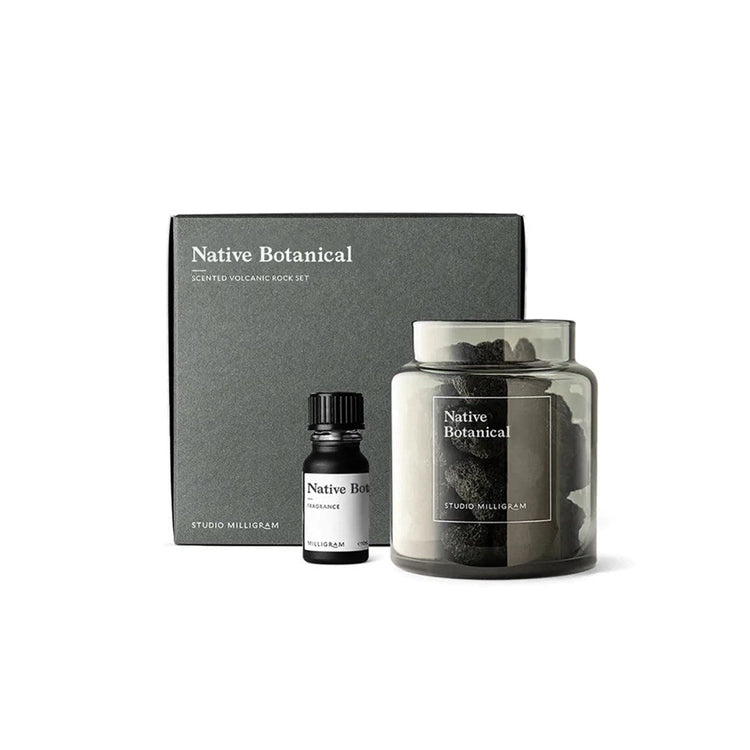 ST BARTS ETHOS
we are collectors & curators celebrating craftsmanship of global artisans, where every piece of fashion, decor, art or furniture tells a story.