Immerse yourself in the world of Hale Mercantile Co. as we bring their exquisite range to our stores.
ABOUT THE PRODUCT
The Finest European Linen
Hale Mercantile Co. produce the finest linen, made end to end in Europe. Sumptuous products for the bed, bath and table.
From sumptuous bedding and plush towels to elegant table linens and decorative accents, Hale Mercantile offers a curated selection that transforms your home into a sanctuary of style and comfort.
Indulge in the softness of their fabrics, designed to enhance your everyday moments. Whether it's relaxing in the coziness of their linen bedding or setting a beautiful table for an intimate gathering, Hale Mercantile adds an element of luxury to every experience.
With an unwavering commitment to quality, Hale Mercantile creates pieces that stand the test of time. Their classic designs transcend trends, ensuring that your investment in their products is one that will be cherished for years to come.
Visit any of our three stores to discover the timeless allure of Hale Mercantile.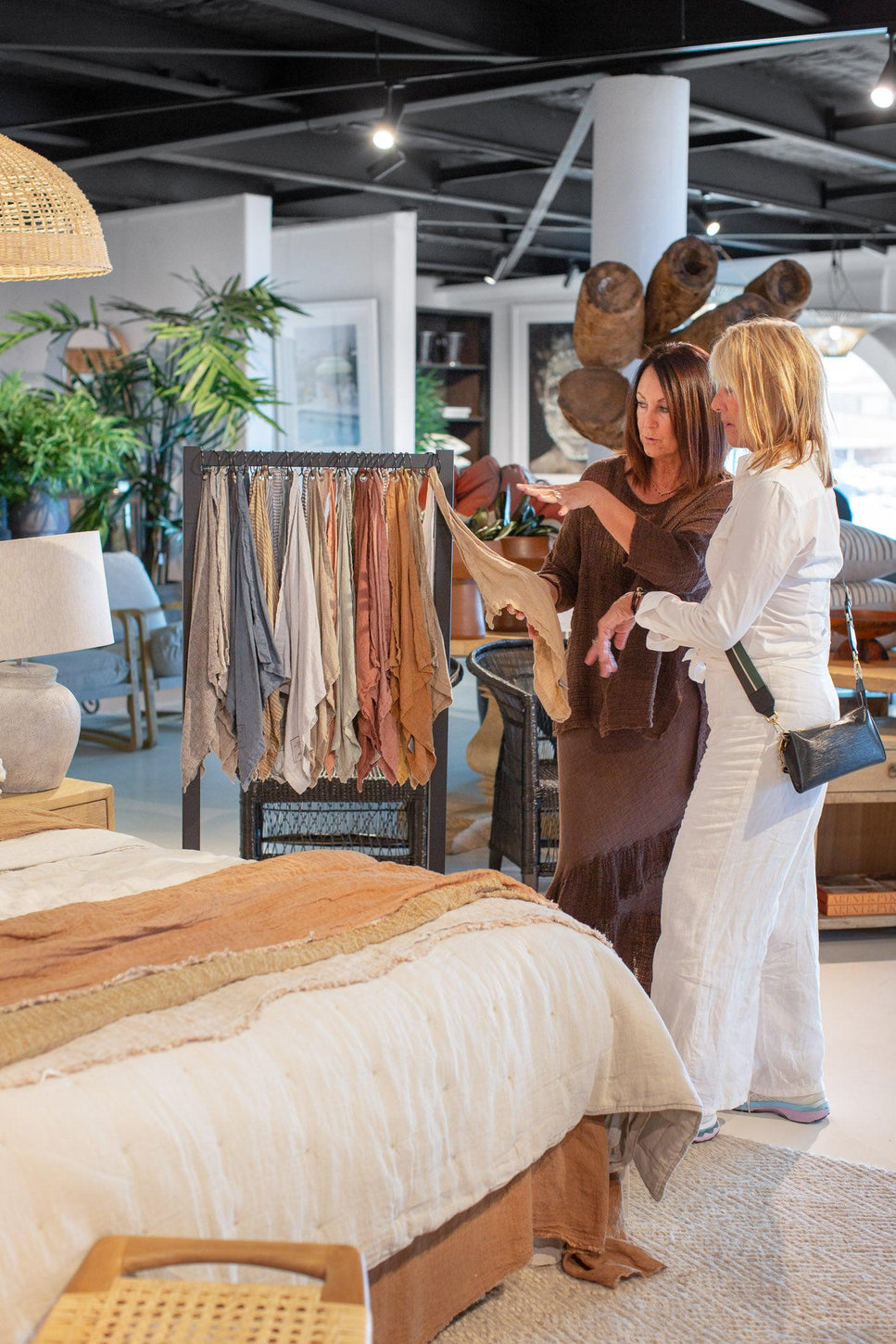 IN-STORE EXCLUSIVE
Pre-order the Luxury Range
We are excited to introduce the option of pre-orders for Hale Mercantile. Experience the joy of securing your desired pieces from their extensive range of linens.
Our interiors team is here to assist you in all your enquiries to ensure you have a personalised experience. We are committed to providing exceptional customer service and keeping you informed about the status of your pre-order.
Pre orders are paid in store. Orders take approximately 7 working days to fufil.