St Barts Interior Design Studio
St Barts Interior Design Studio was created to assist our clients in curating ethereal interiors that evoke a sense of sanctuary. St Barts are synonymous for coastal sophistication– specialising in layered, laidback elegance. Celebrating natural coastal fibres and artisan craftmanship. Neutral, tone on tone, colour palettes, and layering natural materials; Elm, Teak, Rattan, Clay, Ceramic, Onyx, Linens, Leathers & Silks.
St Barts Interior Design Service offers our clients a guided design experience to transform their home. Delivering results that reflect a clients' lifestyle and personal style. Innovative interiors that are both aesthetically pleasing and that
optimise function and flow. Our Interior Style team can tailor services, either by instore or in home appointment from one room to whole home.
BOOK YOUR CONSULTATION
ST BARTS INTERIOR DESIGN STUDIO
Interior Design
Based at our beautiful Burleigh Heads HQ, our St Barts Interiors Team offers expert styling services to clients in Northern Rivers, Gold Coast, and Brisbane. Don't let distance hold you back from creating your dream space! If you're located outside our service area, our team can provide virtual design experience to help you transform your home into a luxurious paradise. Our team specialises in styling a range of projects, including luxury homes, Airbnb/holiday accommodation, new apartments, and display units.
START YOUR DESIGN JOURNEY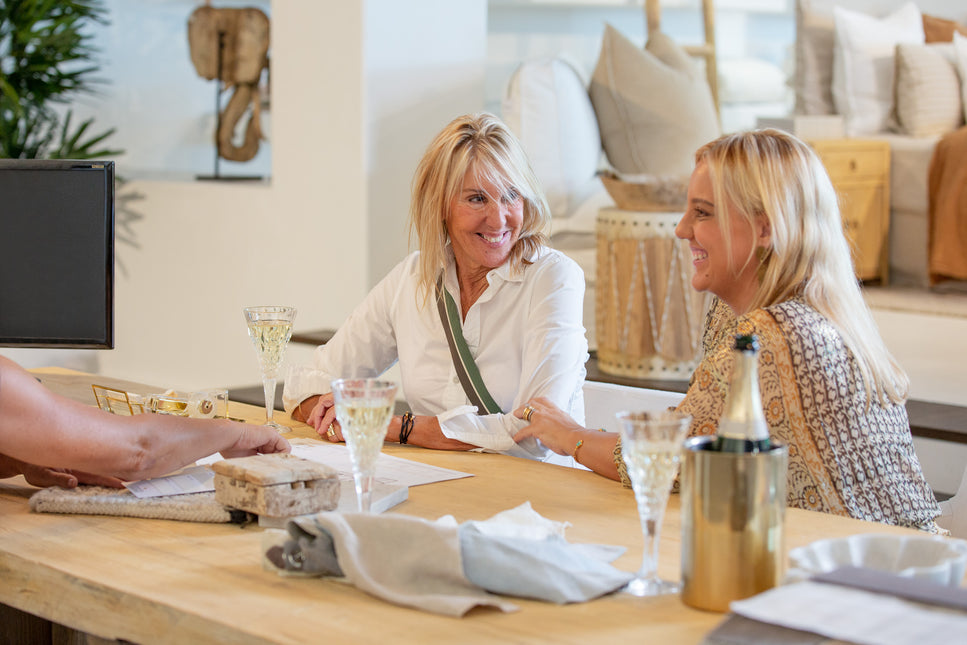 We find great beauty in imperfection, whether handcrafted by artisans from Timber or Stone. Or created by nature; coral & shells, petrified timber stools, barnacle vases, or the magnificent gradience of colours through onyx. We strive to
create 'a home with a heartbeat' including craftsmanship of global artisans, where every piece of furniture, art and décor creates a story. Handcrafted furniture, artefects and cultural curiosities, to help you bring home and create an eclectic travel inspired space.