ST BARTS
Vela Round Reclaimed Rustic Elm Timber Coffee Table
SKU: 63162
Sale price

$2,400.00

Regular price
In Stock (leaves our warehouse within 2-3 weeks)
Details
Introducing the Vela Round Coffee Table, a statement piece that exudes timeless elegance and coastal charm. Handcrafted from solid elm, this coffee table showcases the beauty of natural materials and impeccable craftsmanship.
With its generous 100cm diameter and 45cm height, the Vela Round Coffee Table provides ample surface area for your morning coffees, afternoon teas, or evening gatherings. Its round shape fosters harmonious conversation and creates a welcoming focal point in any living space.
Originating from Beijing, this table is a true embodiment of cultural heritage combined with contemporary design. The natural finish, adorned with a delicate lime wash, adds a touch of refinement while preserving the wood's organic texture and character.
Designed with the utmost attention to detail, the Vela Round Coffee Table features sturdy construction that ensures long-lasting durability. It arrives fully assembled, saving you the hassle of putting it together.
Fulfilling the need for both functionality and style, this table effortlessly complements a variety of interior aesthetics, from coastal and beach-inspired themes to modern and eclectic spaces. Embrace the captivating beauty of coastal living with this coastal coffee table, perfect for creating a serene and inviting atmosphere.
Whether you reside in Brisbane or the Gold Coast, this round coffee table is ready to elevate your living space. Inspired by the timeless elegance of Hamptons style, it encapsulates the spirit of laid-back luxury and sets the scene for indulgent relaxation.
Invest in the confidence that comes with owning a meticulously crafted coffee table that effortlessly combines coastal charm and functional design. Complete your living room with the Vela Round Coffee Table and experience the joy of everyday luxury
Dimensions: 100 Diameter x 45 High cm
Origin: Beijing 
Materials:  Elm
Finish: Natural with lime wash finish. 
Features: Solid elm coffee table. 
*This item comes assembled.
Need Interior Styling Advice?
Delivery
DELIVERY
St Barts Warehouse is in Burleigh Heads on the Gold Coast and delivers furniture, fashion and homewares Australia wide. See our delivery information for more details on our courier services. Items will be dispatched from our Burleigh Heads warehouse a few days after we receive them, for delivery timeframes, please see more here.
Lead Times
UNDERSTANDING YOUR LEAD TIME
When selecting your furniture, please take not of the inventory status and estimated lead time. St Barts website has two types of product availability:
In stock - ready to ship
If your item states 'in stock', then it is currently in our Gold Coast warehouse. Once your order has been placed it will be processed by our warehouse team and prepared for delivery.

On order - ships after arrival
If your item states 'On order' then it is yet to arrive our our Gold Coast warehouse, and will state the estimated date of arrival on the product page. Once purchased and product arrives your order will be to dispatched by our warehouse team.

For further information on your order please contact our Customer Care Centre.
Payment
PAYMENT
We accept the following methods; Visa, MasterCard, Amex, Afterpay, Apple Pay, Google Pay, and Gift Cards.
Warranty
12 MONTHS - MANUFACTURED GOODS
St Barts offers 12 month warranty on manufactured furniture, unless referenced in the below categories.

HANDCRAFTED DISCLAIMER
St Barts sources its unique artisan products from all over the world and often from developing countries in support of local communities. The beauty of handmade products is slight irregularities in shape, colour and size can occur. Also over time natural splitting or cracking form part of the character of the timber and are not to be viewed as product flaws but embraced as one of a kind.

ENVIRONMENTAL EXPOSURE
Strong direct sunlight, moisture and water can impact change of colour on furniture products and are not covered by the warranty. These are a natural phenomenon of timber, not a fault, and add character to the pieces. Unsealed surfaces have limited warranty.

INTENDED USE
St Barts warrants that its products conform with relevant standards, are free from defects (as qualified above), are fit for use when used for their intended purpose. Furniture and joinery should not be subjected to undue stress and only used for their intended purpose.
CARE Damage to the surface of any product through wear and tear, misuse, improper positioning, the use of chemicals or abrasive products are not covered. The warranty does not cover pieces installed by other companies. Any flaws in the product, as well as any issues with the finished design, must be registered within 48 hours of the product being received. Contact the St Bart's Store purchased from or our Customer Care team.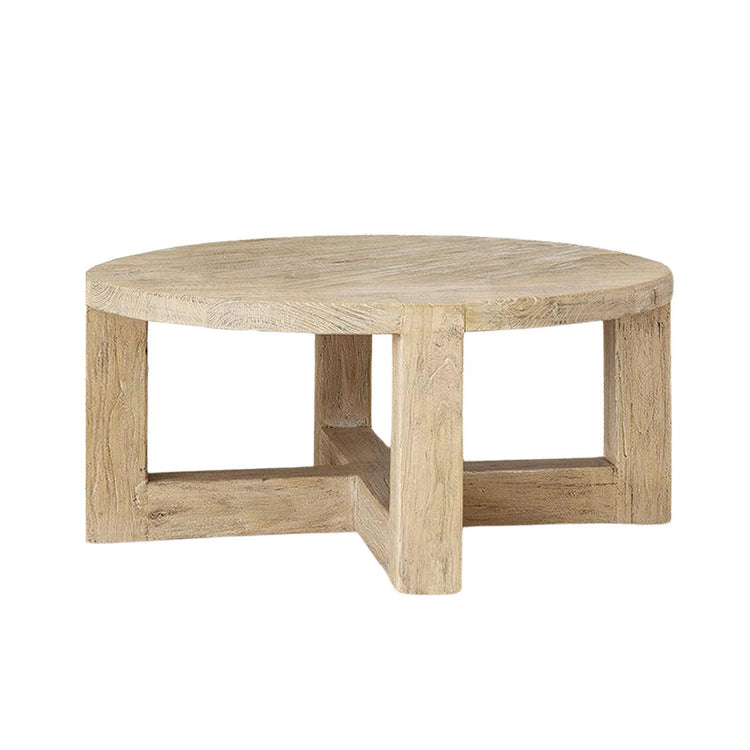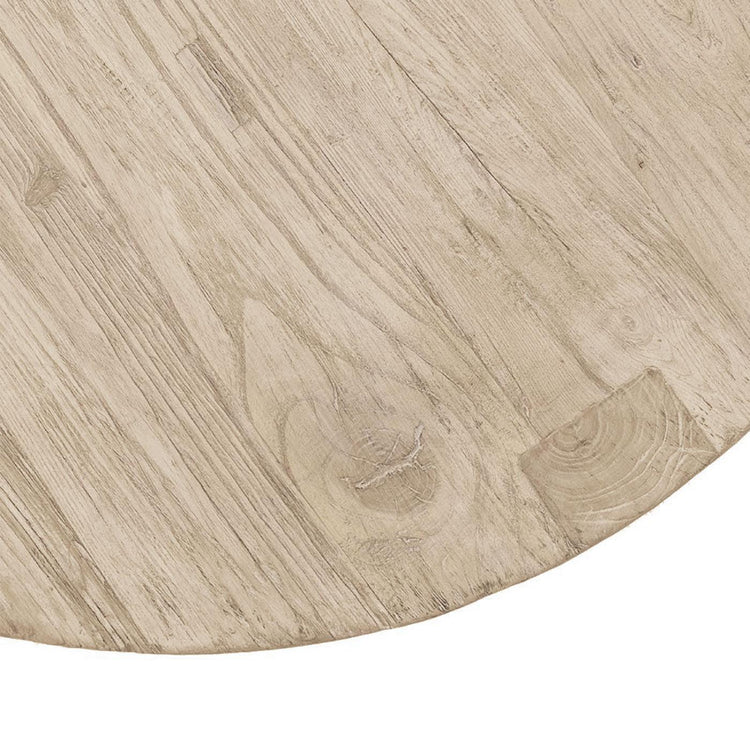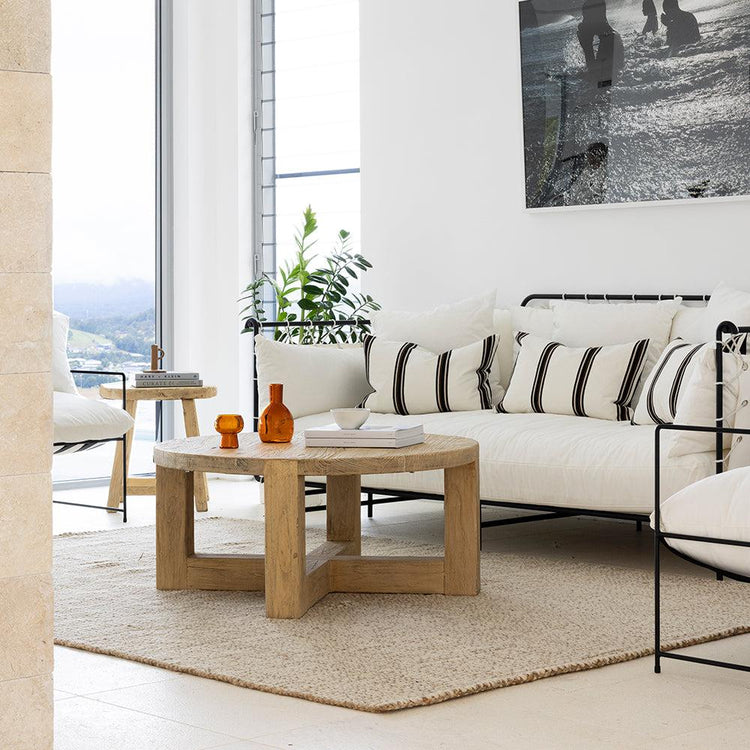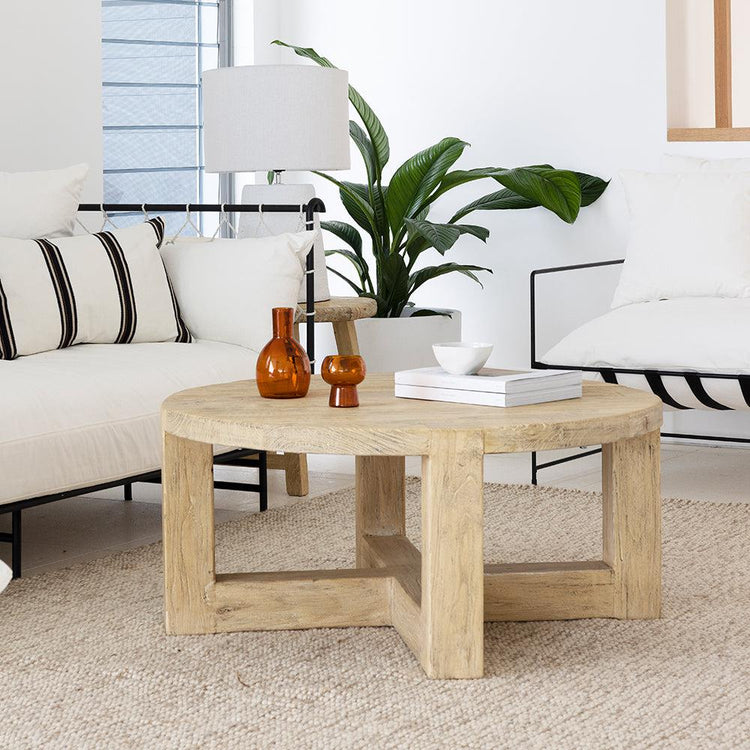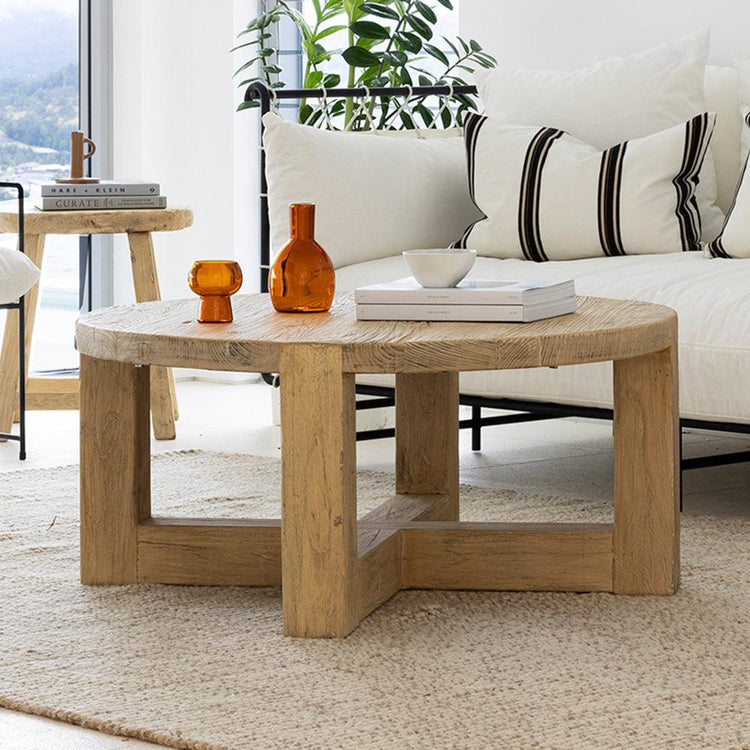 ST BARTS ETHOS
we are collectors & curators celebrating craftsmanship of global artisans, where every piece of fashion, decor, art or furniture tells a story.