Telegram Co
SKU: 64178
Sale price

$69.00

Regular price
Brand: Studio Milligram
Beautifully simplistic, the Studio Milligram Incense Flue Set is a handmade glass column that is accompanied by Study of Trees Japanese incense sticks.
Comprised of two pieces, the base gently holds the Japanese incense stick and the elegant glass column is placed on top to envelop the stick gently channelling plumes of scented smoke to the sky.
Study of Trees' true sandalwood incense is a deep, earthy scent perfect for sleep and relaxation. It's been inspired by Australian temperate old-growth forests. Notes of fresh pine, geranium, cedarwood, sandalwood, and spices.
Size: 1 x glass incense burner and 37 incense sticks with a burn time of approximately 15 minutes each
Made in Australia
Delivery Times
Standard order processing time is 3 – 7 business days.
While we aim to get your order delivered to you within 5 – 10 working days, in the unlikely event of extended delays, we will endeavour to inform you. Any questions or follow up regarding delivery can be directed by email to info@st-barts.com.au.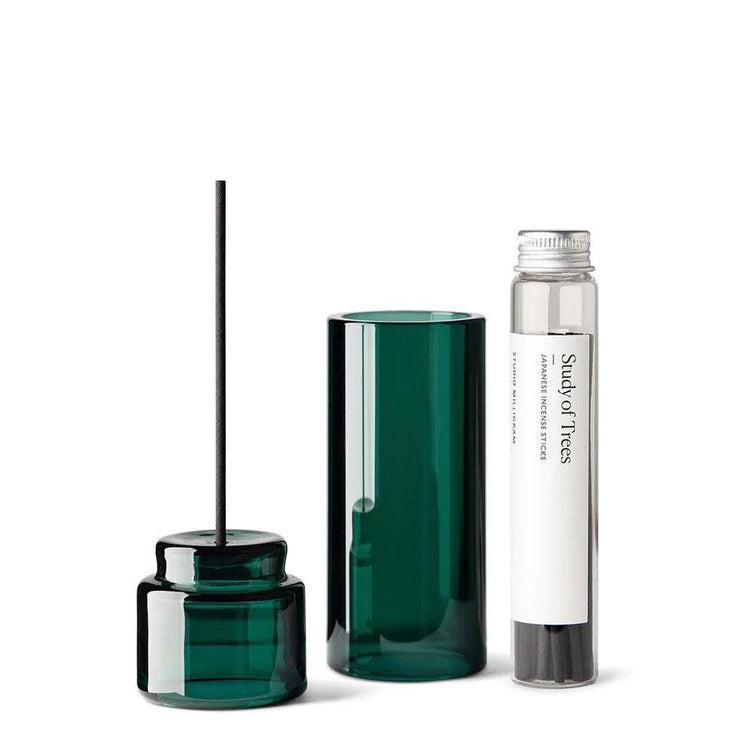 ST BARTS ETHOS
we are collectors & curators celebrating craftsmanship of global artisans, where every piece of fashion, decor, art or furniture tells a story.