ST BARTS
Las Playas White Mexican Equipale Dining Chair
SKU: 58789
Sale price

$295.00

Regular price

$495.00
In Stock (leaves our warehouse within 2-3 weeks)
Details
Origin: Mexico 
Materials: Raw pigskin, cedar stripes, rosewood planks, leather detailing and brass studs  
Description: This unique rustic leather furniture is all handmade in the authentic traditional Mexican craftsmanship. This range blends rustic details with an organic shape, making it a special piece for any space in the home. Since each piece of Equipale furniture is handmade from centuries-old tanning and dyeing techniques and all-natural raw materials, expect slight variations in colour and size. 
Cleaning guide:
The Equipale chairs are known to be very durable and require little maintenance as the natural beauty of this piece is how it ages. To keep the pigskin soft and clean you should follow these guidelines. The pigskin has been coated with a semi-waterproof coating so most liquids will bead up sitting on the surface of leather. All liquid stains should be attended to immediately using a dry cloth or micro cloth to remove the liquid. General cleaning we suggest using warm soapy water, using a mild detergent or high-quality leather cleaner. Do not use cleaners containing alcohol, acetone or bleach. Do not use excess water on the surface. You may also like to hydrate your surface using a high-quality leather moisturizer. Like all real hides, the leather will age over time particularly in areas of high traffic on the arm and pad of seat. This is a natural ageing process and is what makes these pieces so special. 
The chair including the cedar base should be wiped down regularly to remove any access dust so it does not become embedded in the furniture.
If leaving these pieces outside we do suggest maintaining the surface and keeping the skin as dry as possible and cleaning the surface every month. As well as using a leather hydrating cream to retain the colour and softness of the pigskin. Constant heat can harm the leather. Similarly, direct sunlight can bleach the colour of the pigskin if you leave it in the sun for extended periods. Keep it in an area sheltered from sunshine.
Need Interior Styling Advice?
Delivery
DELIVERY
St Barts Warehouse is in Burleigh Heads on the Gold Coast and delivers furniture, fashion and homewares Australia wide. See our delivery information for more details on our courier services. Items will be dispatched from our Burleigh Heads warehouse a few days after we receive them, for delivery timeframes, please see more here.
Lead Times
UNDERSTANDING YOUR LEAD TIME
When selecting your furniture, please take not of the inventory status and estimated lead time. St Barts website has two types of product availability:
In stock - ready to ship
If your item states 'in stock', then it is currently in our Gold Coast warehouse. Once your order has been placed it will be processed by our warehouse team and prepared for delivery.

On order - ships after arrival
If your item states 'On order' then it is yet to arrive our our Gold Coast warehouse, and will state the estimated date of arrival on the product page. Once purchased and product arrives your order will be to dispatched by our warehouse team.

For further information on your order please contact our Customer Care Centre.
Payment
PAYMENT
We accept the following methods; Visa, MasterCard, Amex, Afterpay, Apple Pay, Google Pay, and Gift Cards.
Warranty
12 MONTHS - MANUFACTURED GOODS
St Barts offers 12 month warranty on manufactured furniture, unless referenced in the below categories.

HANDCRAFTED DISCLAIMER
St Barts sources its unique artisan products from all over the world and often from developing countries in support of local communities. The beauty of handmade products is slight irregularities in shape, colour and size can occur. Also over time natural splitting or cracking form part of the character of the timber and are not to be viewed as product flaws but embraced as one of a kind.

ENVIRONMENTAL EXPOSURE
Strong direct sunlight, moisture and water can impact change of colour on furniture products and are not covered by the warranty. These are a natural phenomenon of timber, not a fault, and add character to the pieces. Unsealed surfaces have limited warranty.

INTENDED USE
St Barts warrants that its products conform with relevant standards, are free from defects (as qualified above), are fit for use when used for their intended purpose. Furniture and joinery should not be subjected to undue stress and only used for their intended purpose.
CARE Damage to the surface of any product through wear and tear, misuse, improper positioning, the use of chemicals or abrasive products are not covered. The warranty does not cover pieces installed by other companies. Any flaws in the product, as well as any issues with the finished design, must be registered within 48 hours of the product being received. Contact the St Bart's Store purchased from or our Customer Care team.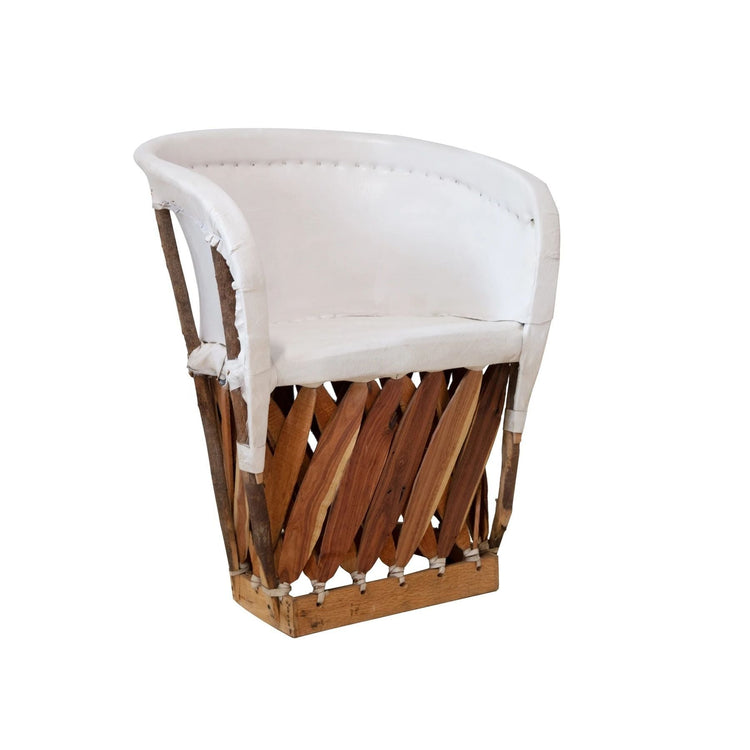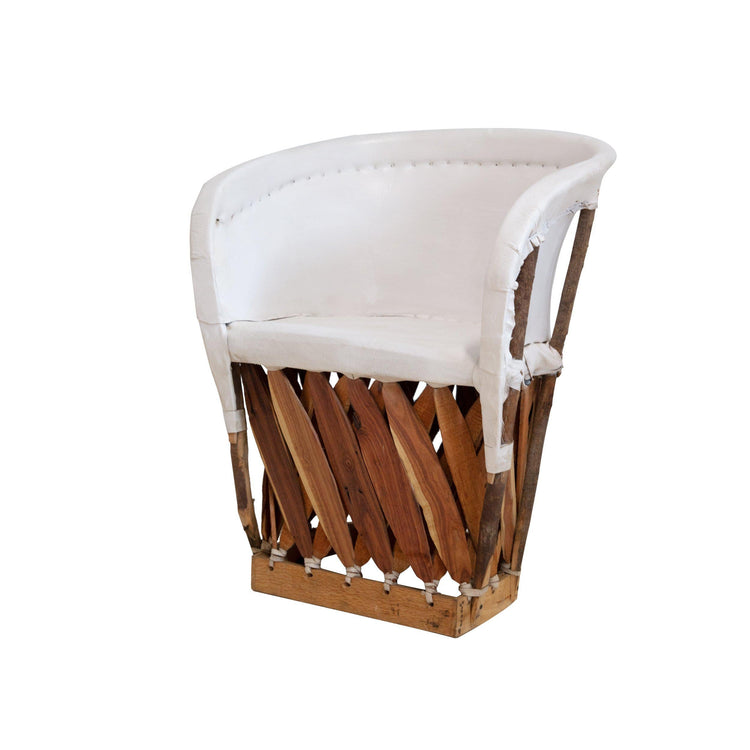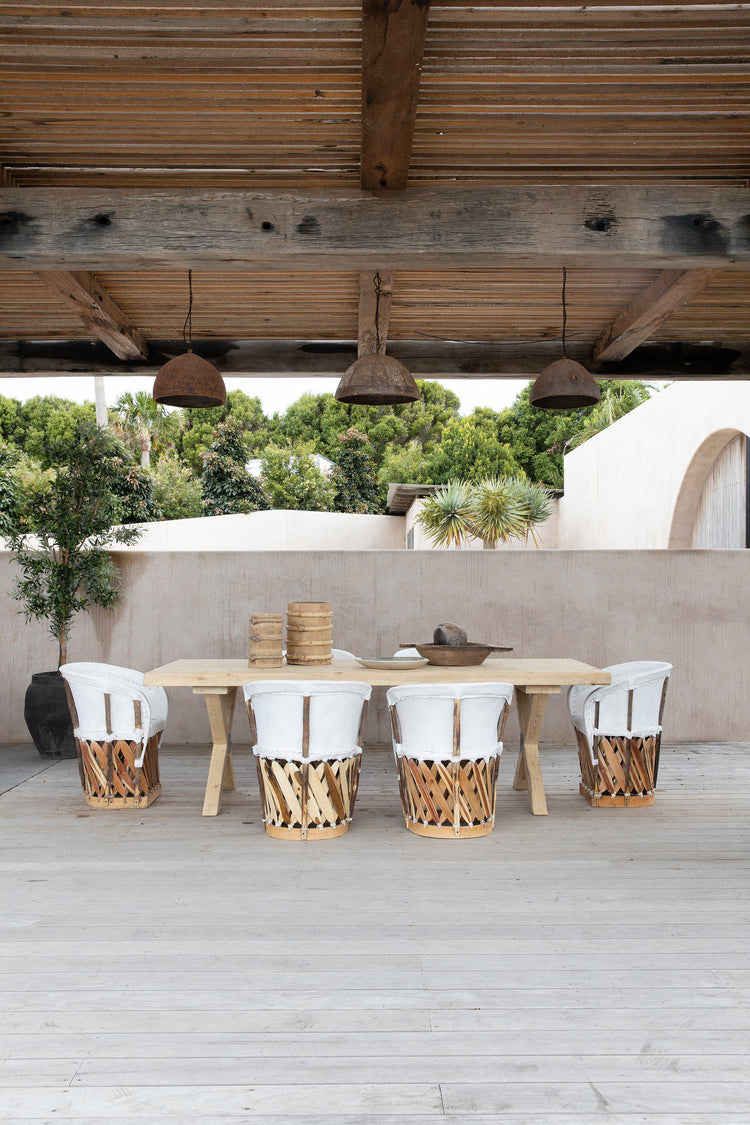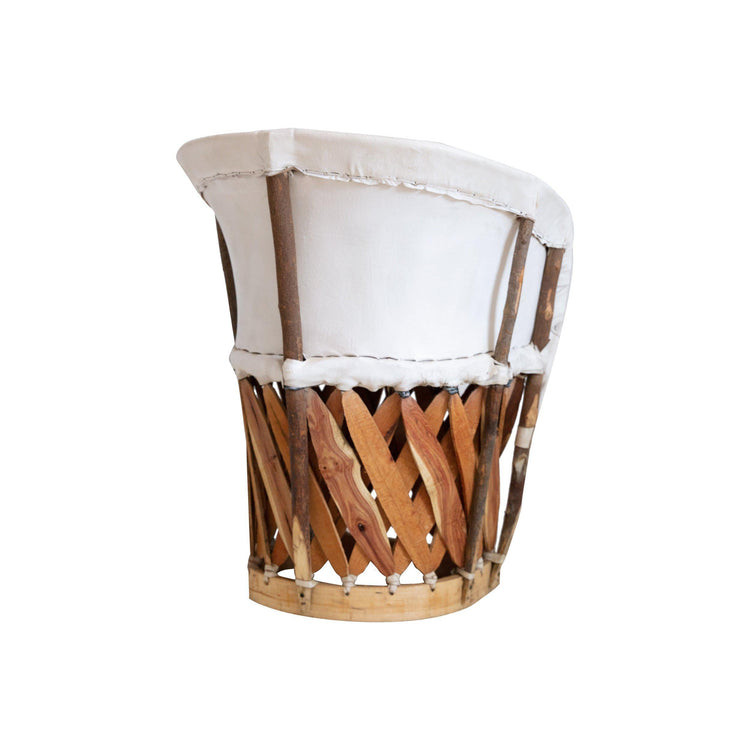 ST BARTS ETHOS
we are collectors & curators celebrating craftsmanship of global artisans, where every piece of fashion, decor, art or furniture tells a story.