Slim Aarons
Life In The Bahamas Wall Art
SKU: 114211582-C-P-N
Sale price

$650.00

Regular price
A woman sitting in a hanging chair while having a drink in a bar in the Bahamas, in April 1967. A group of drinkers stand and sit at the bar in the background. 
All Slim Aarons prints are hand embossed with 'Getty Images Archives' and come with a Certificate of Authenticity.
Click Here to view St Barts current curation of Slim Aarons Prints. 
Unframed Prints; are shipped within 3-7 days of your order being placed.
Framed Prints; please allow up 3 weeks for framing production and shipping.  
Framed Slim Aarons prints on photographic paper have a small white border to expose the embossing 'Getty Images Archive' and a matt board around the print.
Delivery Times
Standard order processing time is 3 – 7 business days.
While we aim to get your order delivered to you within 5 – 10 working days, in the unlikely event of extended delays, we will endeavour to inform you. Any questions or follow up regarding delivery can be directed by email to info@st-barts.com.au.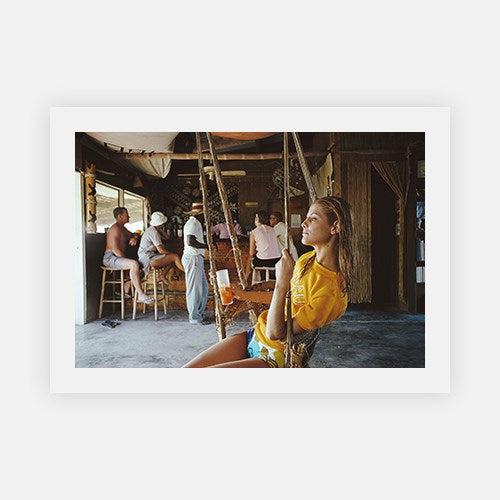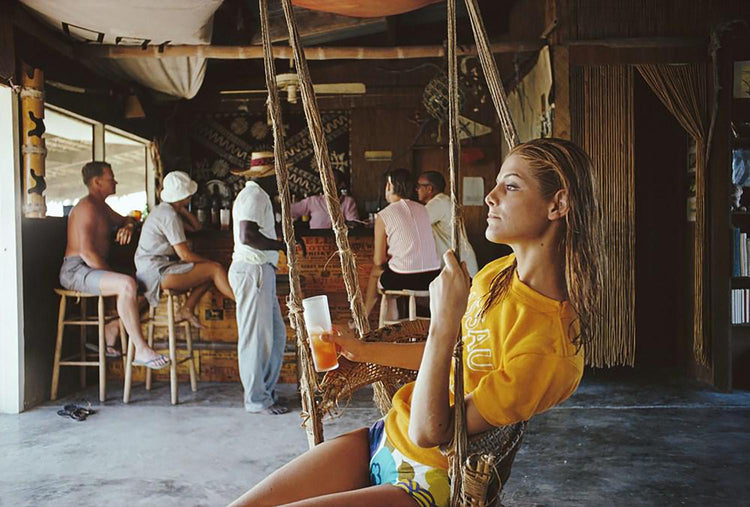 ST BARTS ETHOS
we are collectors & curators celebrating craftsmanship of global artisans, where every piece of fashion, decor, art or furniture tells a story.