Temple of the Sun
SKU: 65146
Sale price

$350.00

Regular price
The opulence of ancient Egypt reincarnate: the Neith Cuff is a shimmering mirage of ethical sterling silver.
Oases of blue sapphire enliven the shifting desert sands reflected in the surface of this Egyptian cuff. Representing life, rebirth, and regeneration, majestic ankh terminals dominate this gilded landscape
Delivery Times
Standard order processing time is 3 – 7 business days.
While we aim to get your order delivered to you within 5 – 10 working days, in the unlikely event of extended delays, we will endeavour to inform you. Any questions or follow up regarding delivery can be directed by email to info@st-barts.com.au.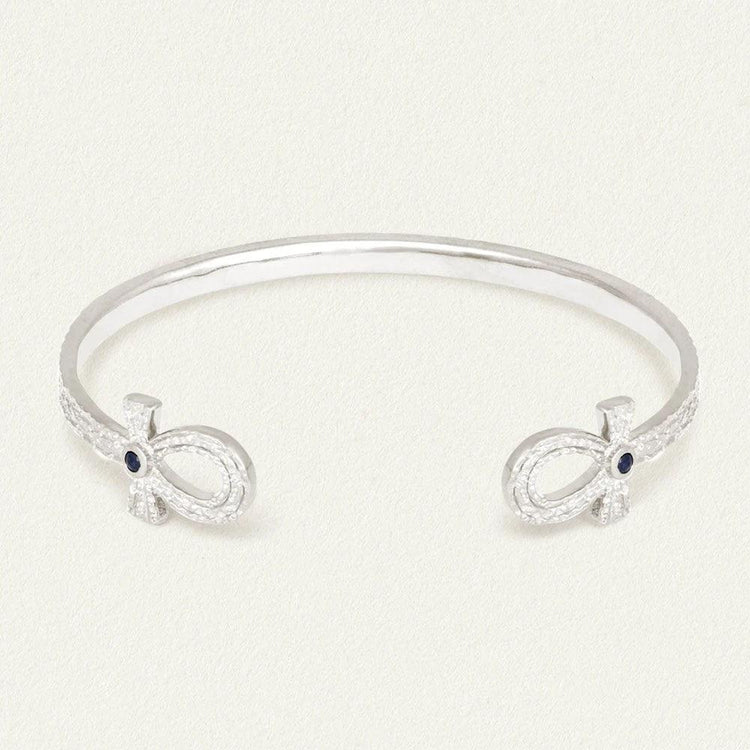 ST BARTS ETHOS
we are collectors & curators celebrating craftsmanship of global artisans, where every piece of fashion, decor, art or furniture tells a story.