.
SKU: 64608
Sale price

$890.00

Regular price
A cream colour wool/viscose rug with a warm grey hue. Inspire with the natural variation of undyed New Zealand wool, Seattle's a brash shading is created organically as the yarns intertwine.
Hand-spun wool and viscose highlights the rug's rich character and imparts authentic texture to the dense flatweave. 

Sizes: 
160cm x 230cm
180cm x 270cm
240cm x 300cm
Enquire- Please contact one of our retail stores to confirm stock availability or to place your order.
Call: 1300 139 619 or Email: burleigh@st-barts.com.au
*Please note this item is classified as a special order. As noted in St Barts T&C there is no exchange or refunds on custom orders.
Delivery Times
Standard order processing time is 3 – 7 business days.
While we aim to get your order delivered to you within 5 – 10 working days, in the unlikely event of extended delays, we will endeavour to inform you. Any questions or follow up regarding delivery can be directed by email to info@st-barts.com.au.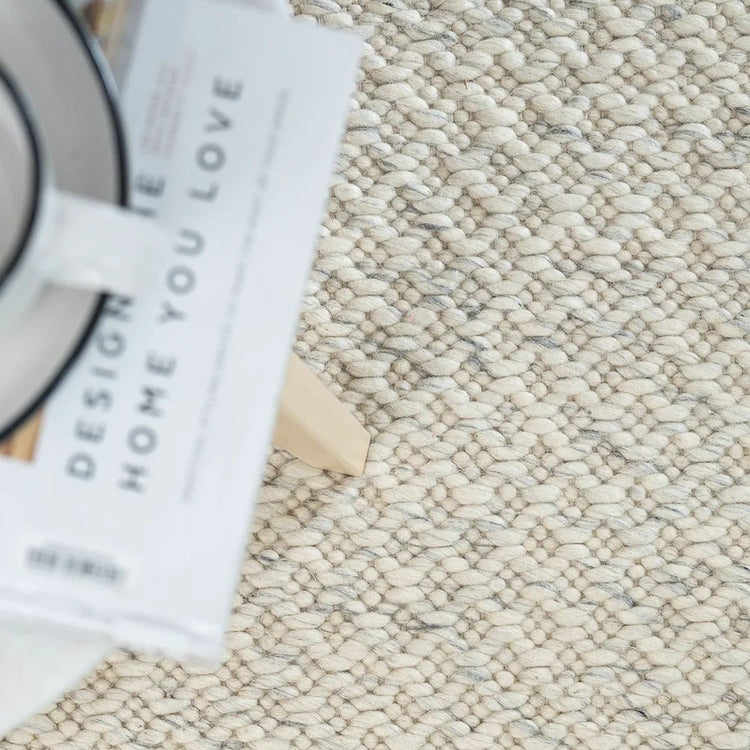 ST BARTS ETHOS
we are collectors & curators celebrating craftsmanship of global artisans, where every piece of fashion, decor, art or furniture tells a story.