Temple of the Sun
SKU: 65161
Sale price

$185.00

Regular price
The Vashti Hoops, in ethical 925 Sterling Silver, feature a London Blue Topaz baguette whose clean lines form a charming contrast with the opulent detailing of the earring.
Vashti is a superlative name of Persian origin, borne by queens, meaning not merely ?goodness? but the very best. A regal name befitting a hoop earring, a traditional status symbol since the dawn of civilisation.
The Vashti Topaz Hoops inspire confidence, conveying the composed charisma of a woman destined to lead.
Delivery Times
Standard order processing time is 3 – 7 business days.
While we aim to get your order delivered to you within 5 – 10 working days, in the unlikely event of extended delays, we will endeavour to inform you. Any questions or follow up regarding delivery can be directed by email to info@st-barts.com.au.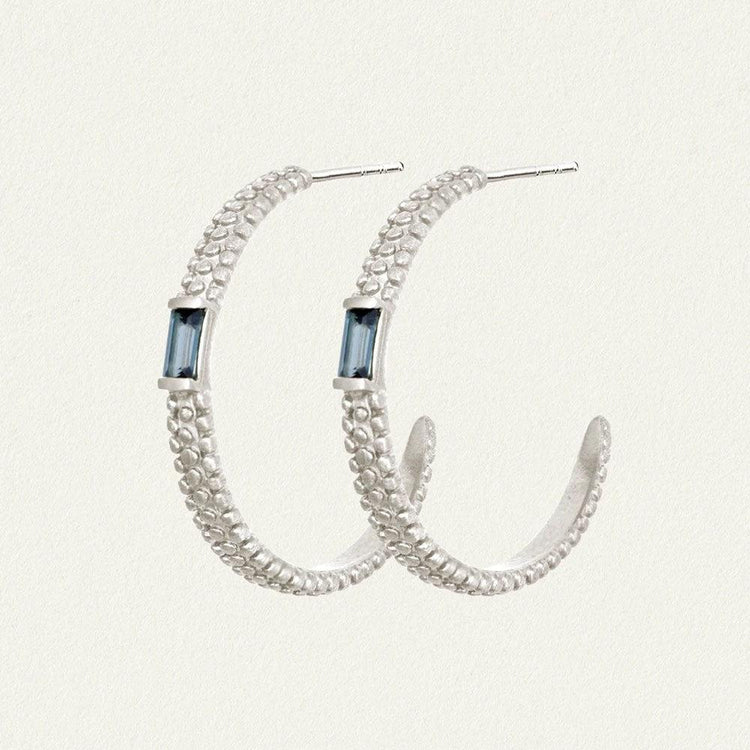 ST BARTS ETHOS
we are collectors & curators celebrating craftsmanship of global artisans, where every piece of fashion, decor, art or furniture tells a story.