Telegram Co
Volcanic Rock Set - Study of Trees
SKU: 64180
Sale price

$89.00

Regular price
Brand: Studio Milligram
Living giants reach beyond the forest canopy. Shadows absorbed by a dense green forest of moss and fern. Cool air carries a heavy scent of wood and earth.
Indulge the senses in this lavishly decadent gift set showcasing Studio Milligram's signature scent Study of Trees, inspired by Australian temperate old-growth forests.
Softly scent your space with volcanic potpourri. Locally sourced volcanic scoria is bathed in Studio Milligram's unique Australian made fragrances and packaged creating a stunning natural scent diffuser for your home. Enhance the fragrance by adding 3-5 drops directly to rocks as desired.
Set contains: Smoke coloured glass holder, scented volcanic scoria, and 10ml fragrance.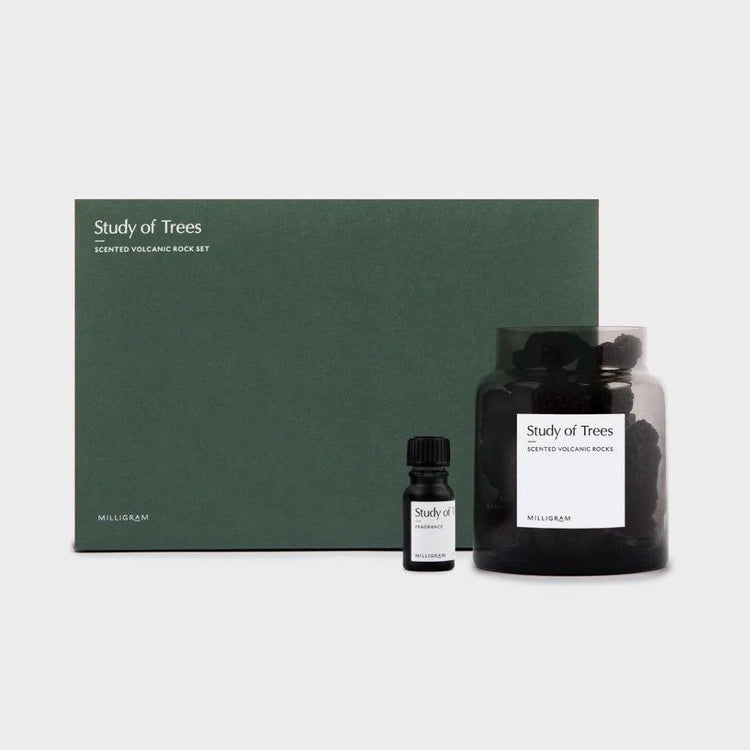 ST BARTS ETHOS
we are collectors & curators celebrating craftsmanship of global artisans, where every piece of fashion, decor, art or furniture tells a story.